A selection of songs from NOËL recorded live from the National Opera House
Photography by PAULA MALONE CARTY
INVISIBLE
James Byng as Edgar
Edgar and his sister Duchess, are homeless and are living rough in the park.
DEAR SANTA
Stephen Carlile as Nick
Nick (Santa) reads some of his 'Dear Santa' letters.
WHAT ARE WE TO DO?
Zoe Rainey (Duchess) & James Byng (Edgar)
Noël's mother is still missing. The mobile phone with which she hopes to hear good news about her mother, has broken. Duchess and Edgar try to cheer her up with a story about how they came to live in the park. Edgar fixes the phone.
WATER, LOVE & KISSES
Avril O'Toole as Mother
This is the lullaby Noël's mother always sings.
EVERYBODY LOVED ME
Mark Lambert as Mr. Carnegie
Noël's teacher, Mr Carnegie, explains why he is so hard on the students.
HOPE IS IN THE HEAVENS
Full Cast
In the town square, people gather and keep vigil, hoping that Santa will return.
WHERE DREAMS COME TRUE
Hana Kelly as Noël
Noël momentarily steps into her world of fantasy and wonder.
THIS MAN
Stephen Carlile as Nick
Nick has become disillusioned and frustrated by the greed and rampant consumerism surrounding Christmas. He despairs of the world and its values.
FAIRY-STORY GIRL
Zoe Rainey as Duchess
Duchess learns the truth about Nick and realizes that he has always known who she really is.
A STITCH IN TIME
Duchess, Edgar & Mr. Carnegie
Duchess and Edgar save Mr. Carnegie's show by magically creating all the costumes.
I'LL BE THERE
Duchess & Nick
HOPE IS IN THE HEAVENS
final reprise
ALL TRACKS | CONTINUOUS PLAY
VenuWorks Theatricals presents
NOËL THE MUSICAL
by
EOIN COLFER and LIAM BATES
directed by BEN BARNES
produced by MICHAEL LONDRA and STEVE PETERS
This concert performance was with The Orchestra of Ireland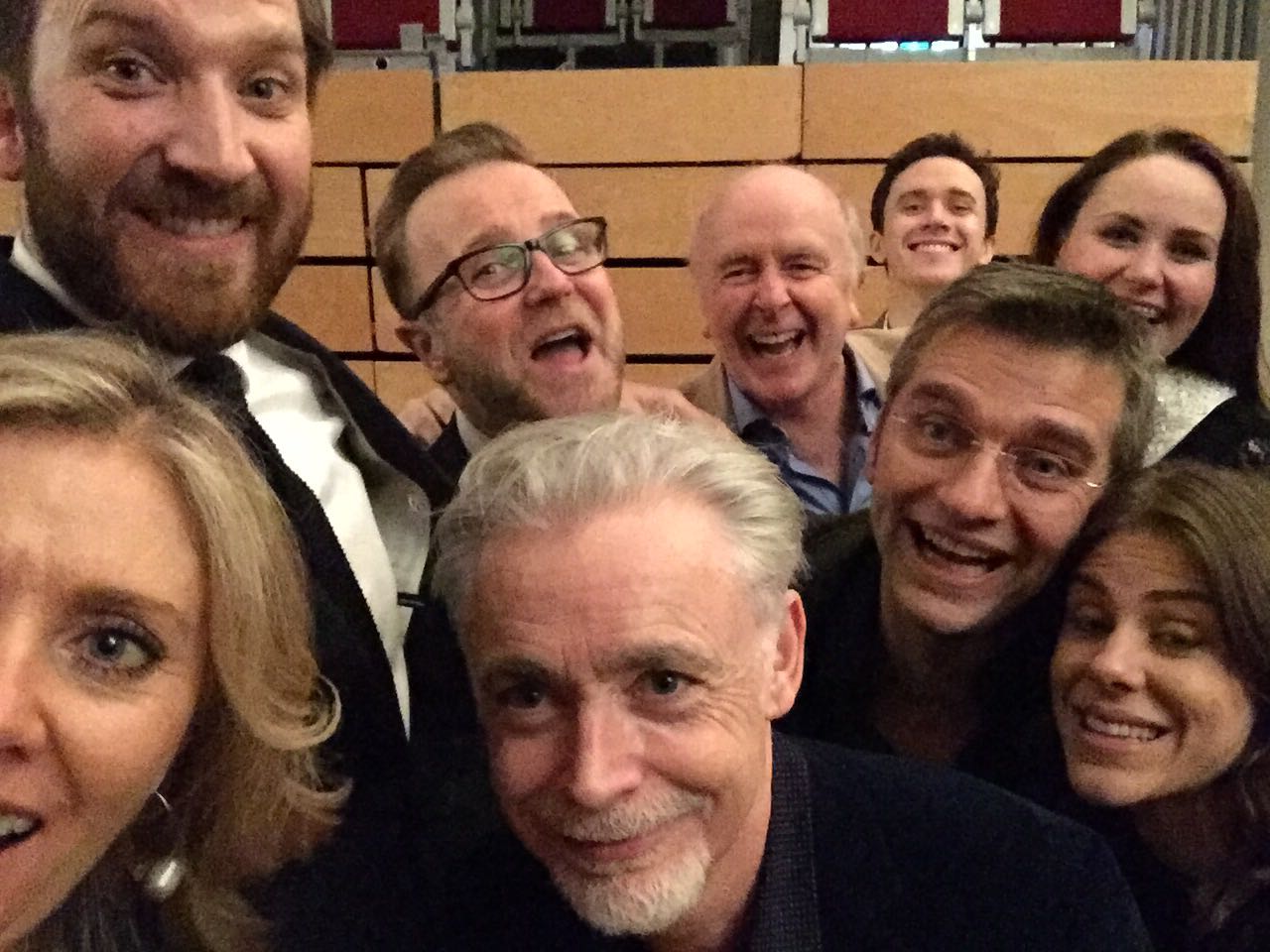 (Left to right) Author EOIN COLFER, producer MICHAEL LONDRA, composer LIAM BATES, producer STEVE PETERS and director BEN BARNES.